Give Props to my homie DJ DreDre aka Dre The DJ or whichever name he decides to go by lol. Sorry I can't post his URL, all I can say is he's on YouTube, Datpiff.com and MySpace.
When he finishes his section I'll post the tracklist and DL link.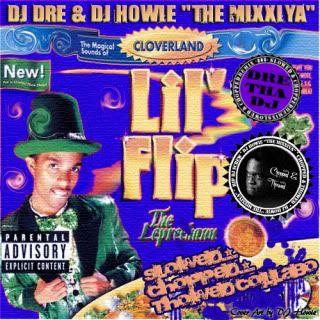 Lil' Flip
The Leprechaun
(Slowed, Chopped & Thowed Collaboration)



DJ Dre's Section:



DJ Howie The Mixxiya's Section:
Datpiff.com Exclusive Download!!